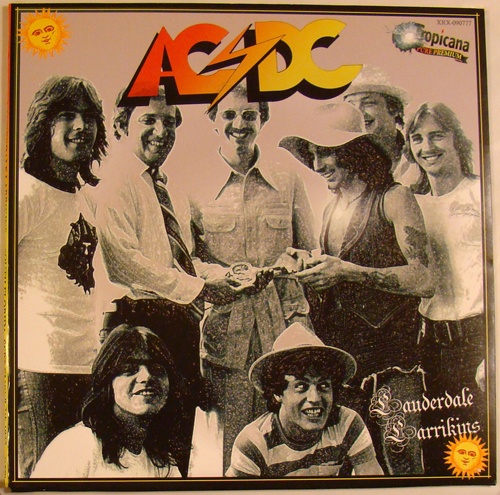 Lauderdale Larrikins
Recording Details
Label: XeRocks Records
Cat. Number: XRX090777
Country: USA
Year Released:
Format: Vinyl, CD
Track List
Vinyl
Side A
Whole Lotta Rosie
The Jack
Problem Child
Side B
Baby Please Don't Go
Rocker
CD
Introduction
Live Wire
Hell Ain't a Bad Place to Be
Whole Lotta Rosie
The Jack
Problem Child
Baby Please Don't Go
Rocker
Notes
Taken from a show on September 7, 1977 in Ft Lauderdale, FL.
First 3 songs on the CD are from a different source and are not remastered. The remaining songs are excellent sounding and are the only ones on the LP.
Wrap around sleeve, covers about 1/3 of the back.
Includes promo sheet and full CD artwork.
Artwork/Images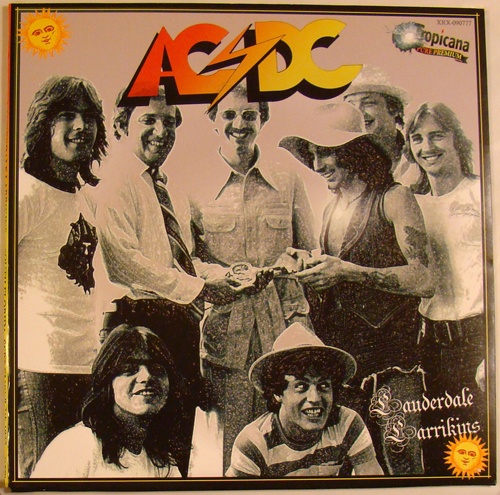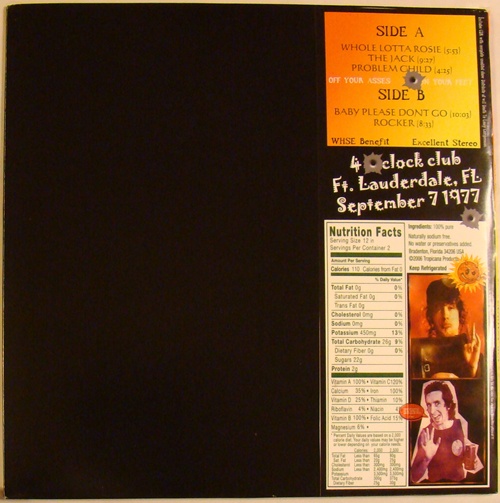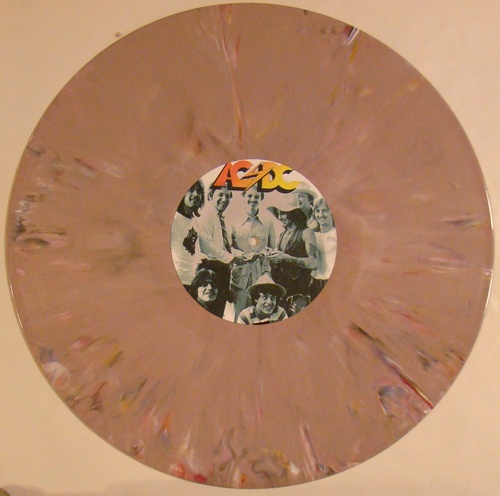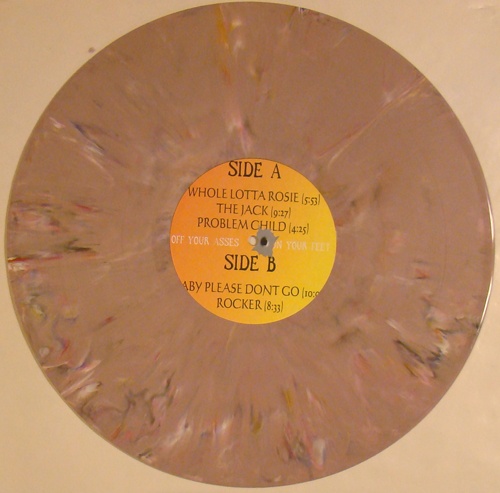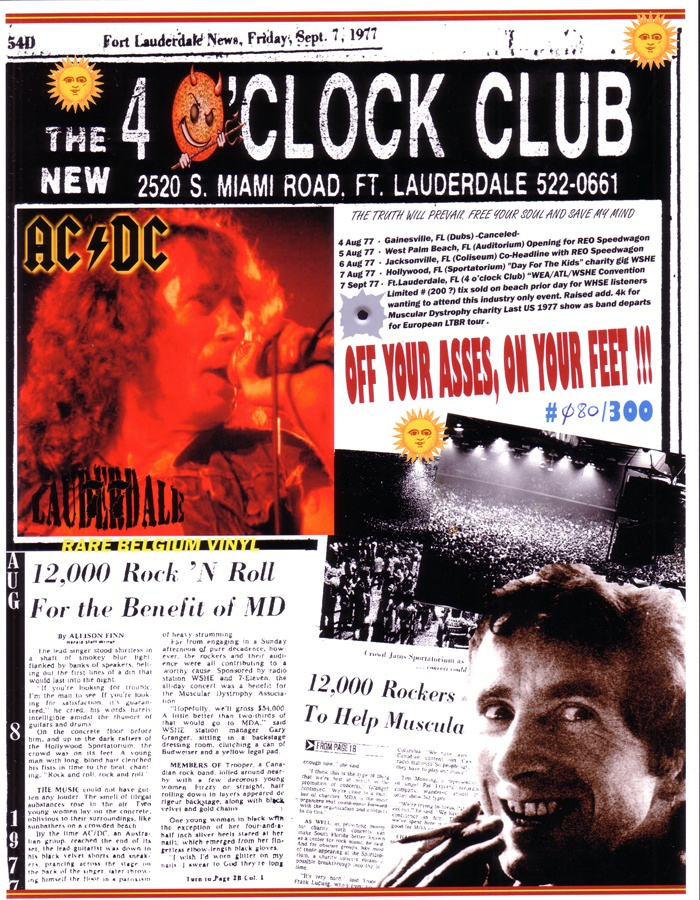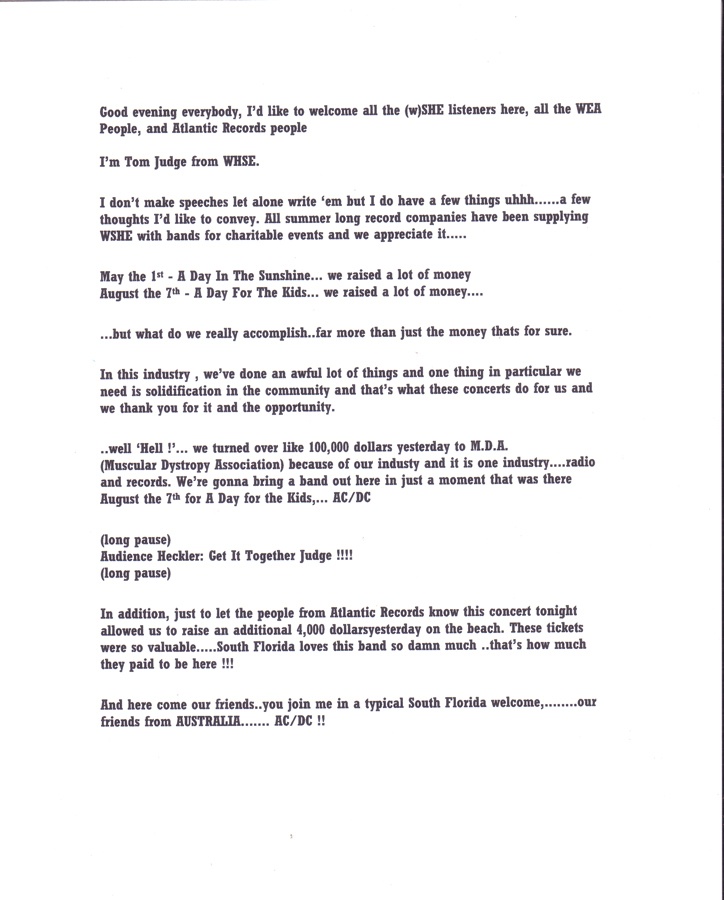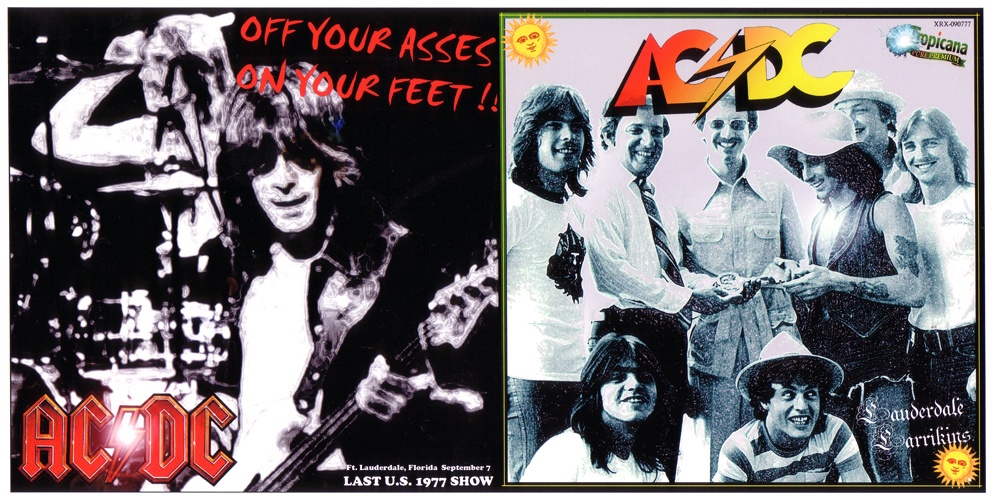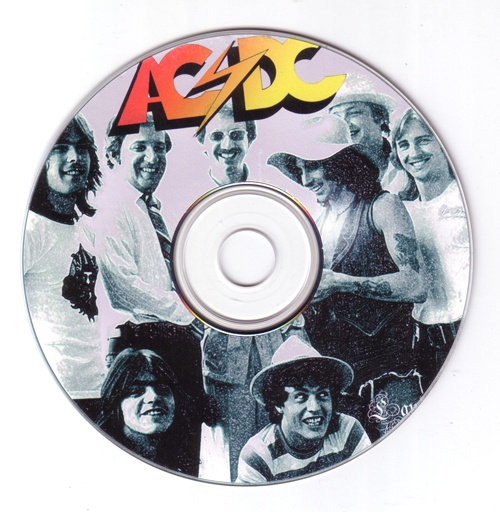 Member Comments [New Comment]

There are no comments for this bootleg. Yet.